Reading Planet: Lift-off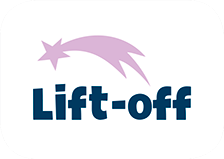 Lift-off fully prepares young children for reading by developing essential early language skills through familiar early years topics, themes and stories. Wordless fiction and non-fiction books are paired together in each strand to fully explore the aspects of Letters and Sounds Phase One.
Develop initial vocabulary and communication skills through paired wordless fiction and non-fiction for Lilac. Young children are encouraged to retell stories in their own words whilst learning the technical skills of handling and navigating a book. Followed by Lift-off First Words, very early readers which explore the concept of segmenting and blending for Lilac+.
Teaching notes are available for each book.
Part of: Reading Planet.
Login to see our expert ratings and reviews