Reading Planet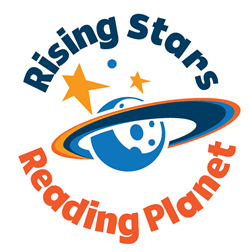 Transform your school's approach to reading with Reading Planet, a fresh and modern scheme for Reception to Year 6, written for the current curriculum.
Embed the essential early reading skills with 408 exciting books from Lilac to White band, with a variety of fiction and non-fiction across four strands correlating with the Letters and Sounds phases: Lift-off, Rocket Phonics, Comet Street Kids and Galaxy. Schools can feel confident in embedding a scheme with carefully levelled books and supporting resources that ensure reading progress for every child.
New Reading Planet: Astro has been designed to target struggling and reluctant readers in KS2.
Designed to offer high-level phonics decodability as well as reading for enjoyment to capture every child's interest
Aligned with the national curriculum and Letters and Sounds to support the new Ofsted Framework
Phonics guidelines developed by Abigail Steel, phonics expert, former primary school teacher and Ofsted adviser
Guide to reading with your child
Login to see our expert ratings and reviews