Reading Planet: Galaxy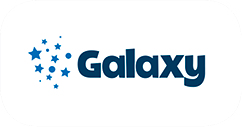 Enrich the curriculum with captivating fiction and non-fiction. Immerse children in a range of genres and topics through stunning artwork and rich vocabulary.
Expanding children's language through different genres and text types including poetry, play scripts, instruction books and information guides
Broadening topic knowledge with fact-filled non-fiction and curriculum-linked fiction that tie into a range of subject areas
Bringing fictional and real-life stories alive through beautiful illustrations, artwork and vivid photography
144 highly-decodable fiction and non-fiction titles for Pink A to White, and three teacher guides available.
Part of: Reading Planet
Login to see our expert ratings and reviews