Usborne Reading Programme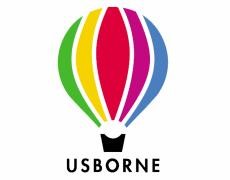 The Usborne Reading Programme is a collection of over 350 reading books, both fiction and non-fiction, graded in eight levels for guidance. The books have been chosen from a number of their series including Very First Reading, First Reading and Young Reading. They encompass a variety of styles: traditional tales, literary retellings, biographies, national curriculum linked titles and leisure reads.
The programme has been developed in consultation with Alison Kelly, a leading expert in the teaching of reading, who helped to draw up the eight-level framework and reads every title before publication. Alison helped to establish the key principles of the programme: exciting, engaging narrative that both appeals to readers and provides inspiration for their own writing, and lively, detailed design and illustration.
The non-fiction titles also draw on the expertise of specialists in the relevant areas. A number of these tie in with key topics in the UK National Curriculum, especially for history.
Login to see our expert ratings and reviews