Big Cat Progress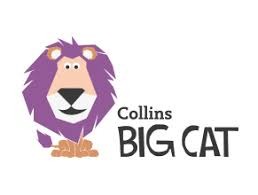 The Big Cat Progress series contains dual-banded books designed to develop comprehension and fluency, with Reception and KS1/P1-P3 reading levels, but KS2/P4-P7 interest levels. The series is designed to build confidence, helping struggling readers not only to read, but to love reading. Progress titles each contain a Reader Response page to encourage the pupil to respond to and recall what they have read. This offers an ideal opportunity to check comprehension.
The books use a range of reading strategies: phonic, graphic, syntactic and contextual to build confident, accurate, fluent readers. Every book is levelled by reading expert Cliff Moon to ensure precise, systematic, measurable progression to help close the ability gap.
There appear to be no results for this search.
Do you wish to rerun this search with "Read, reviewed and rated" unselected?