Treetops: Classics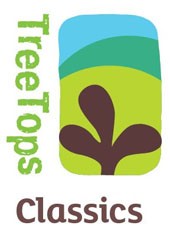 The Treetops Classics series provides an introduction to the world of classic literature, with each title being carefully adapted by top authors. It promotes our rich literary heritage in line with the English national curriculum.
With powerful plots and characters that have stood the test of time, including Oliver Twist, Black Beauty, Macbeth, Wuthering Heights and more. Underpinned by Oxford Assessment and Levelling, enabling you to assess every child and ensure they make progress.
Part of the Treetops series.
Login to see our expert ratings and reviews