Supersonic Phonic Friends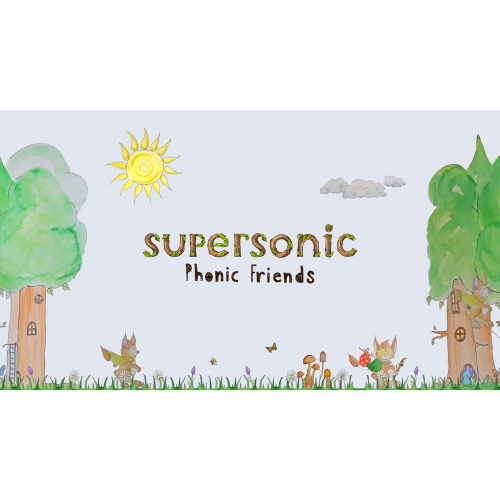 This programme is a fully systematic, synthetic phonic approach ranging from the simple to the complex spellings of the alphabetic code. Supported by their Supersonic Phonic friends, this approach will ensure children develop confidence and apply each skill to their own reading and writing.
The dynamic team behind Supersonic Phonic Friends are highly skilled phonic experts and passionate educators who have created the unique Supersonic Phonic Friends which fully meets the recently published DFE's 16 essential core criteria.
Supersonic Phonic Friends can be powered through technology and also brought to life through joyful play in the indoor and outdoor environment both at home and at school.
Find out more about Supersonic Phonic Friends on their website.