Project X: Origins Graphic Texts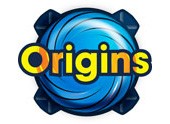 Created with the help of graphic novel illustrator and Comics Laureate, Dave Gibbons, and comprehension expert, Lindsay Pickton, these new Project X Origins titles for Years 4–6 (P5–7) provide a different way to explore challenging texts and develop higher-level comprehension. Texts are enhanced by the highly visual format which generates discussion and extends inference skills. Structured in thematic clusters of four books which include a poetry collection, classic story, non-fiction text and character adventure.
Series includes 28 fiction and non-fiction titles, plus a teacher handbook and guided reading notes available for each cluster of four books. Every book is finely levelled using the Oxford Reading Criterion Scale for quick and accurate progression and assessment.
Login to see our expert ratings and reviews