Project X: Origins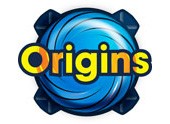 Project X: Origins provides everything you need to deliver well-planned and high-quality guided reading sessions for Reception to Year 6
(P1–7). A series of action-packed adventures with fantastic characters and gadgets to motivate boys, and linked fiction and non-fiction to broaden reading choices.
Structured in thematic clusters of five books, including character fiction, non-fiction and variety fiction. There are 250 titles in total.
There is a teacher handbook available as well as a teacher's guide for every cluster of five books.
Login to see our expert ratings and reviews