CLPE's School Membership
The Centre for Literacy in Primary Education is a UK based children's literacy charity working with primary schools. Our work raises the achievement of children's reading and writing by helping schools to teach literacy creatively and effectively, putting quality children's books at the heart of all learning.
The CLPE's award winning School Membership helps teachers encourage a love of reading in their school. It supports teachers under immense pressure and offers ideas and structure for their literacy curriculum, to raise literacy standards and develop a love of reading and writing.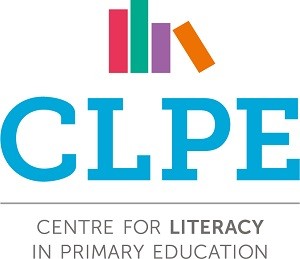 The CLPE School Membership includes access to:
Over 230 Power of Reading teaching sequences based on tried and tested children's books
Home learning teaching resources
CLPE's curriculum maps to show how to plan a text based curriculum
Exclusive discount on books from Peters
One free place on one of our webinars, allowing a member of your school to enhance their subject knowledge with CLPE experts
Termly Membership Magazine, exclusive to School Members
Priority access to book CLPE conferences and events
Plus access to all free membership resources and content
Build a book-based curriculum in your primary school with the CLPE School Membership.
Other resources
Enhance your poetry teaching with CLPE. Discover CLiPPA shortlisted titles…
Reflecting Realities – read CLPE's latest research report on representation of ethnicity in children's books, and browse diverse books referenced in the report.
Discover CLPE's research publication, The Power of a Rich Reading Classroom, and enhance your understanding of how to build a quality reading rich curriculum that supports the needs of all children in the classroom.