Win a copy of The Christmas Pig!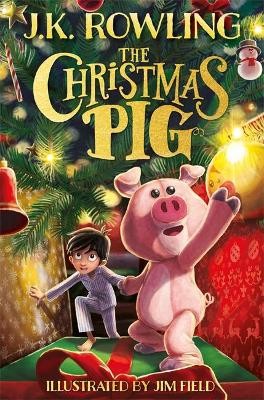 J.K Rowling's much anticipated new children's novel, The Christmas Pig, is out now – and we've got five signed copies to give away to four lucky schools or libraries, courtesy of Hachette Children's Books.
The Christmas Pig is a heart-warming, page-turning adventure about one child's love for his most treasured toy, and how far he will go to find it.
Order your copies online by Friday 26th November, and we'll enter you into a prize draw to win an additional free signed copy in time for Christmas.
Jack loves his childhood toy, Dur Pig. DP has always been there for him, through good and bad. Until one Christmas Eve, something terrible happens – DP is lost. But Christmas Eve is a night for miracles and lost causes, a night when all things can come to life... even toys. And Jack's newest toy - the Christmas Pig (DP's annoying replacement) - has a daring plan: Together they'll embark on a magical journey to seek something lost, and to save the best friend Jack has ever known...
Please note: competition open to UK schools only.
Login to see our expert ratings and reviews