Reading Cloud School Library Evaluation Tool
How effective is your school library?
We all know that reading for pleasure in schools can have a huge impact on student outcomes and attainment – and having a well stocked school library that's inviting for pupils is key. So what makes a 'good' school library, and how do you ensure your library is as effective as it can be, particularly when budget and resources may be limited?
To help schools see how their library is performing and decide where improvements can be made, Capita Reading Cloud have launched the School Library Evaluation Tool, a free online school library evaluation supported by the School Library Association.
The evaluation tool takes around 15 minutes to complete. Once completed, you'll receive a full results report on your library, containing helpful insights, guidance and lots of recommended resources and services.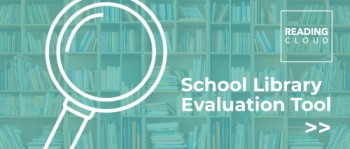 ​