Reading Champion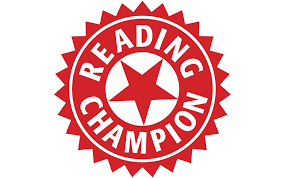 Reading Champion from Franklin Watts offers independent reading books for children to practise and reinforce their developing reading skills. Developed in consultation with literacy experts at UCL Institute of Education (IOE), it is the first independent reading programme linked to the book band that a child is reading in the classroom.
The series features over 200 exciting, original stories covering a range of topics and cultures. Each book is accompanied by vibrant, appealing artwork and has been carefully written to ensure it provides the right level of challenge for reading unaided or with little help.
The book's band is clearly labelled on the spine and covers, which supports readers to find and enjoy books that are at the right level, building confidence and encouraging reading for pleasure. A fun activity at the end of each book helps to increase engagement and precise guidance notes for provide tips for parents, carers and teachers to support independent reading at home or at school.
Download Reading Champion: A Parent's Guide to Reading at Home (PDF)
Login to see our expert ratings and reviews