Puffin Virtual Visits
Join an exciting author and illustrator events lineup and save 26%!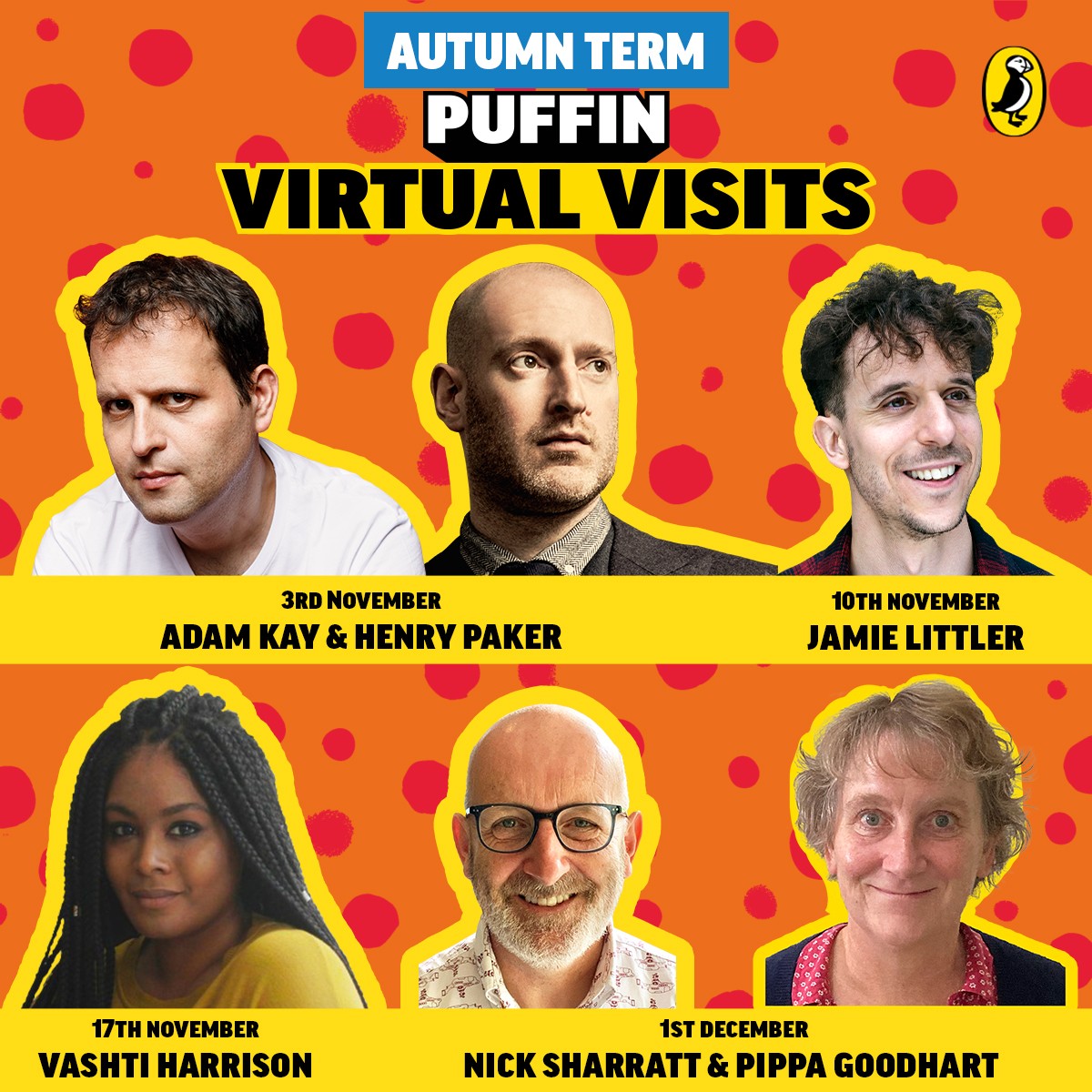 Go to the Puffin Schools website and sign up for the autumn series of Puffin Virtual Visits from real-life authors and illustrators!
Taking place over Zoom, each 45-minute webinar session will include a live presentation, giving pupils a behind-the-scenes look at their books, characters, and writing process. Pupils will also be treated to an activity and the chance to have their questions answered – live! Before the event, check out the free chapter samples and the Pre-Event Pack with everything you need to take part. Teachers can also send in their pupils' questions and school shout-outs here.
Puffin Virtual Visits are the perfect opportunity to encourage reading for pleasure in your school, introduce new books and authors, and inspire a love of reading. Taking part will support pupils' literacy and creative writing. plus encourage the habit of reading widely and often.
Schools get 26% off when buying the authors' books from Peters. We've linked to the books for you below.
Autumn lineup:
Friday 3rd November | 2pm | Adam Kay and Henry Paker | Kay's Incredible Inventions
Friday 10th November | 1.30pm | Jamie Littler | Arkspire
Friday 17th November | 2pm | Vashti Harrison | Big
Friday 1st December | 10am | Nick Sharratt and Pippa Goodhart Christmas Special | You Choose Christmas