PM Reading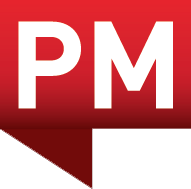 The PM collection contains over 1000 carefully levelled fiction and non-fiction texts, organised by series strand and by colour band. Ideal for shared, guided and independent reading, PM can be easily implemented across the whole school or class, or simply used to top up reading resources.
PM Library forms the basis of the PM reading programme. PM+ complements the original series and includes a wide range of fiction and non-fiction text types.
PM Gems and Photo Stories provide additional titles to supplement the PM library for early and emergent readers. Photo Stories use photographic images to reinforce experiences with a multicultural element.
PM Science Facts is a photographic series that explores the scientific world from a child's perspective. PM Starters are book band pink titles only with larger format text. They prepare children for PM Library titles. PM Stars follow on from PM Starters with a mix of photographic and illustrative styles.
Login to see our expert ratings and reviews