Phonics support: up to 40% off selected reading schemes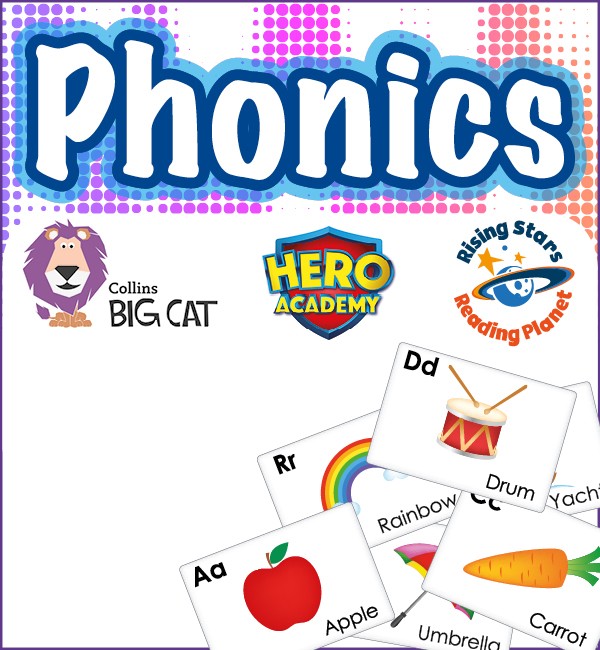 With phonics now a key inspection focus under the new Ofsted Framework, make sure you've got the right reading resources in your school.
Schools must show evidence of 'rigorous and systematic' teaching of synthetic phonics from the
beginning of Reception
There must be a 'sharp focus' on making sure that children have the phonics knowledge, language comprehension and communication skills to form the foundations of future learning
Schools' phonics programmes should match - and aim to exceed - the expectations of the English National Curriculum and Early Learning Goals
Teachers must have sufficient expertise in the teaching of phonics and reading
Pupils must have plenty of opportunities to practise reading and re-reading the grapheme-phoneme correspondences that they have learned
To support schools, we're offering up to 40% off* a selection of reading schemes using synthetic phonics based on Letters and Sounds phases.
Schemes included: Reading Planet Rocket Phonics, Project X Hero Academy and Collins Big Cat for Letters and Sounds.
Find out more: download Phonics - supporting you with the new Ofsted Framework (PDF)
Download Phonics 40% off order form (PDF)
Need help with your order? Call us on 0121 666 6646 or email your requirements to hello@peters.co.uk.
*This offer is available when you order online before 31st July 2020. You will receive up to 40% discount on the Reading Planet Rocket Phonics and Lift-Off, Project X Hero Academy and Collins Big Cat reading schemes. This offer may not be used in conjunction with any other promotion.
Login to see our expert ratings and reviews