Oxford Revise: Revision and Practice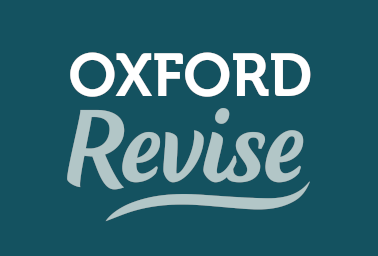 Supporting all students, Oxford Revise's simple three-step knowledge, retrieval and practice approach embeds knowledge and consolidates essential skills for GCSE and A Level Science and Maths. Offering more than typical science revision guides, each covers the complete specification with additional maths skills support and exam tips woven throughout. Ideal for use at home or in the classroom, throughout the school year and in the lead-up to exams.

The series was awarded 4 stars for Curriculum Impact in the 2021 Teach Secondary Awards.
Easy-to-use, visually appealing

Knowledge Organisers

with clear links and connections to aid understanding
Retrieval

and

interleaved questions

and answers improve long-term retention
Accompanied by the Oxford Revise app, using gamification and learning science to help students ace their tests
The expert team at Oxford have also gone through the advanced information released by exam boards for 2022, and provided summaries of what has changed, to help students focus their revision ahead of their exams. Find out more on Oxford's website.
Login to see our expert ratings and reviews