Oxford Reading Tree: inFact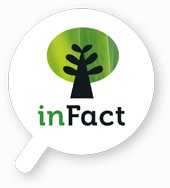 A series of 72 distinctive Key Stage 1 non-fiction titles matched to the wider English curriculum, created to deepen comprehension skills and develop reading stamina. Includes a mix of personal accounts, lyrical style writing and child-friendly biographies. With stunning photography and renowned authors and illustrators.
Phonically decodable - aligned to Letters & Sounds Phases, with a very small number of non-decodable topic words to develop vocabulary.
Part of Oxford Reading Tree
Login to see our expert ratings and reviews