Oxford Reading Tree: Floppy's Phonics Teaching Programme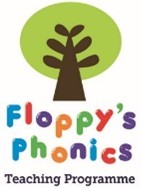 A structured and rigorous synthetic phonics programme, with a step-by-step approach using familiar characters and aiming to deliver early reading and writing success. Perfectly matched to Letters and Sounds.
Includes 48 fiction titles with free teacher's support available online.
Part of Oxford Reading Tree
NEW! Floppy's Phonics ebook subscription available. View ebooks
There appear to be no results for this search.
Do you wish to rerun this search with "Read, reviewed and rated" unselected?