Oxford Reading Tree: Floppy's Phonics Teaching Programme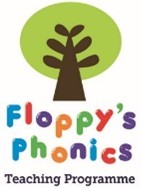 Floppy's Phonics is one of the DfE's validated systematic synthetic phonics programmes – a structured and rigorous programme, with a step-by-step approach using familiar characters and aiming to deliver early reading and writing success. Perfectly matched to Letters and Sounds.
Now includes Floppy's Phonics Decoding Practice, fully decodable books which are fully aligned to each stage of the Floppy's Phonics teaching programme and can be used in conjunction with all existing Floppy's Phonics teaching resources for Reception/P1 to Year 1/P2.
Part of Oxford Reading Tree
Login to see our expert ratings and reviews