Oxford Reading Tree: Explore with Biff, Chip and Kipper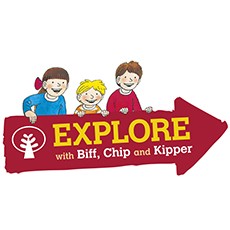 This unique series of 60 decodable reading books, linked to the wider curriculum, will take your children on a journey of discovery as they read across both fiction and non-fiction.
30 new Biff, Chip and Kipper stories are paired with 30 engaging non-fiction books. Each pair is curriculum-linked by a Science, Geography, History or Art topic, with rich and varied text to develop comprehension skills.​​ Texts are phonically-based and aligned to Letters and Sounds phases, with a controlled number of taught context words to develop vocabulary.
Support materials give teachers the flexibility to use the books for independent and guided reading, and as take-home readers.
Part of Oxford Reading Tree
Login to see our expert ratings and reviews