35% off Morpurgo Month Bookclub titles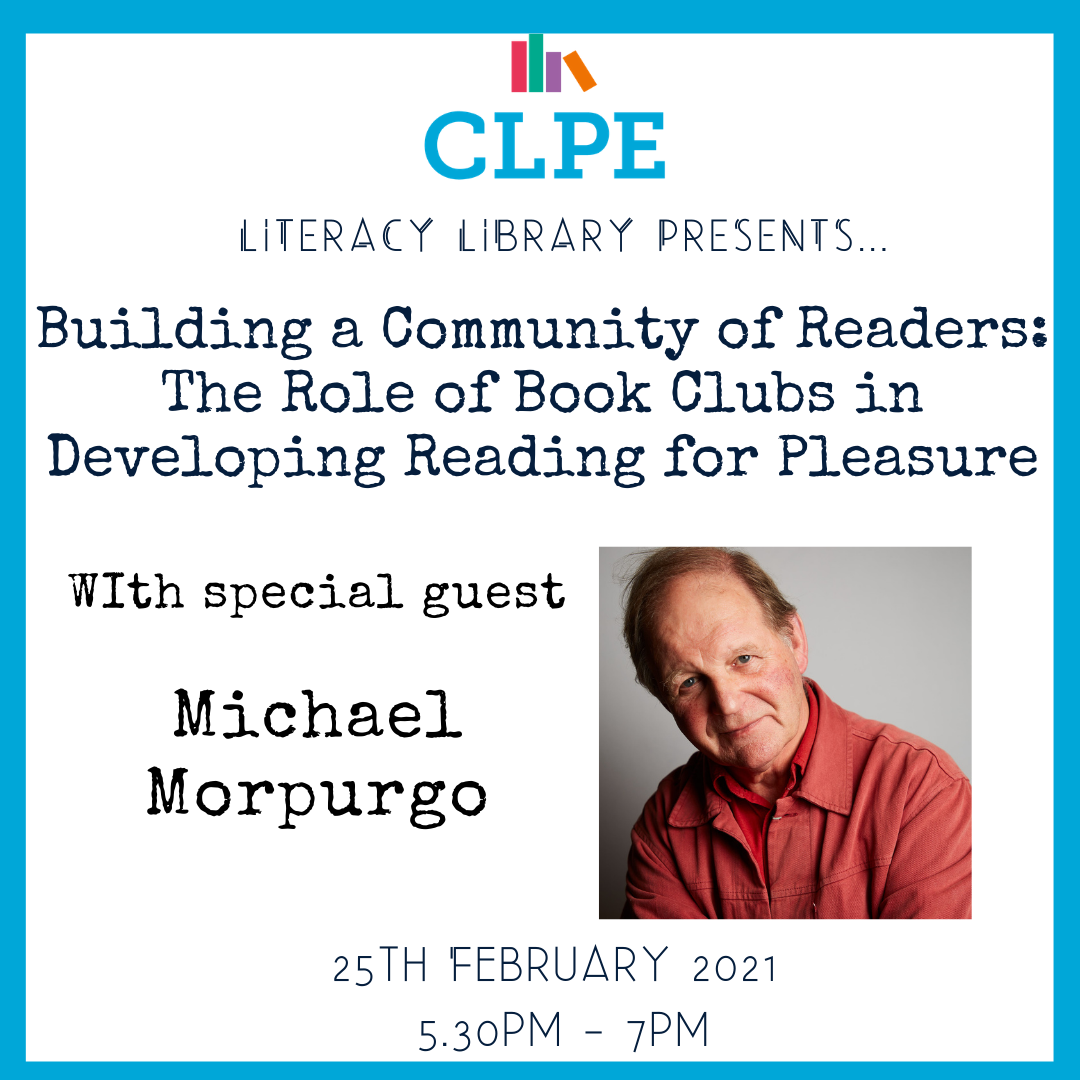 We're pleased to be partnering with CLPE's to supply books for the upcoming Literacy Library webinar, Building a Community of Readers: The Role of Book Clubs in Developing Reading for Pleasure.
Special guest Michael Morpurgo, former Children's Laureate, will be joining for this exciting session looking at the importance of books and stories and the ways in which we can all encourage a love of reading – particularly during these strange and unusual times.
CLPE will share what they have learnt about the importance of building a community of readers to develop a reading for pleasure culture and what research about book clubs in schools has shown about engaging some of the most hard to reach readers. There will also be practical ideas about setting up book clubs that come from our work with schools as well as information about choosing and using appropriate texts.
In addition, those attending will get 35% off the HarperCollins Children's Books Morpurgo Month Bookclub titles: Mouth of the Wolf, The Butterfly Lion, Shadow, Private Peaceful, Boy Giant and War Horse when purchasing between February 20th and March 20th 2021. Browse all of these books below.
Login to see our expert ratings and reviews