Specialist public library supply
Peters is a leading specialist supplier of children's and adult books to public libraries and school library services around the UK. We offer a comprehensive range of services to ensure our customers get the best value from limited budgets.
Our qualified librarians have a wealth of knowledge and experience, and their passion for books informs our flexible supplier selection service, offering high quality and cost-effective selections. We select the best books from our full range of children's and adult stock according to the profile of your users, and refine your buying specification to help you make the most of your budget.
We read and review all new mainstream UK children's and teenage books and evaluate a wide range of adult titles. Our reviews and enhanced bibliographic records are readily available for customers.
Contracted customers benefit from:
detailed bibliographic data on thousands of new and backlist titles, available free of charge for all customers
a wide range of targeted lists designed to support quick and easy buying for book awards, stock revision back-buying, national reading campaigns and initiatives
a dedicated account manager who will attend regular review meetings with you either in person or via video, and frontline support from our team of selection and customer services staff
full book processing including the provision of fully programmed RFIDs, compliant to ISO 28560
reader development support including supplying free promotional library materials to help boost engagement within your community
access to our bookshop in central Birmingham, with the largest and widest-ranging specialist children's stock holding in the UK
Not a contracted library customer? Our bookshop and ad-hoc supplier selection are available to all library authorities or school library services for one-off or occasional purchases or end-of-year spend.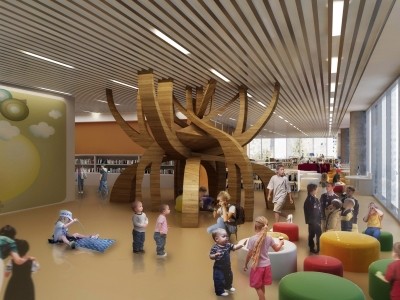 Halifax Central Library - Supplied by Peters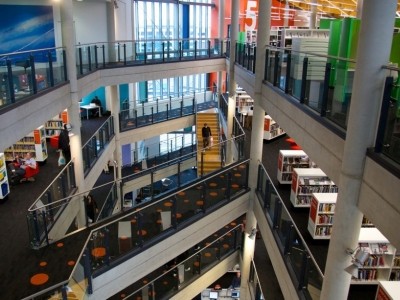 Cardiff Central Library - Supplied by Peters
Get in touch today to see on 0121 666 6646 or email hello@peters.co.uk to see how we can help.
School librarian? Find out more about the support we offer to schools and school libraries here.