Download free Letters and Sounds phase chart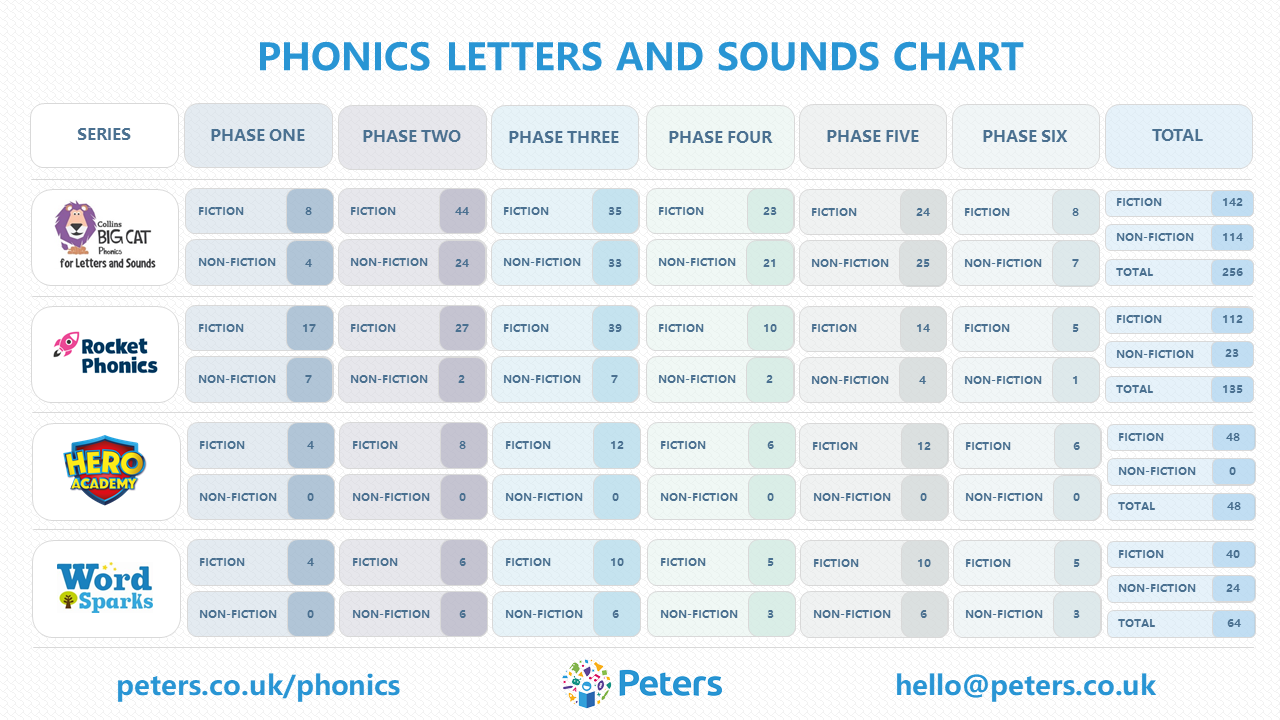 In light of missed school this year and the recent phonics screening for Year 2, you may be reviewing your phonics provision in school this term. Every child is different, and we advise a mix and match approach to the available Letters and Sounds resources to ensure full coverage at each Letters and Sounds phase plus additional reading practice.
To help you assess your provision and see quickly and easily what's available, our team of curriculum specialists have put together a free Letters and Sounds phase chart, highlighting which schemes are fully decodable for Letters and Sounds, how many fiction and non-fiction titles are available within each series and at each phase. Click through from the chart to access a list of the relevant books in each category.
Fill in your details to download our free phonics phase chart for Letters and Sounds.