CLPE Words for the World and What We'll Build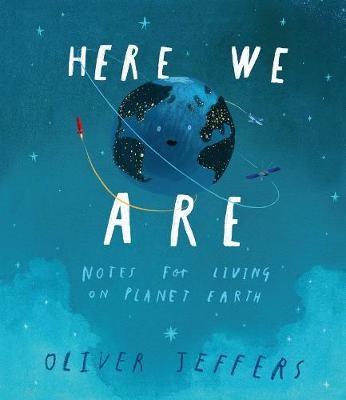 We understand that the beginning of the Autumn term will be a challenging time for all in schools. To help, our friends at CLPE have created a FREE, 2 week long, whole school unit of work that you can use from Early Years through to Year 6. Their aim is to encourage a sense of community across the entire school, to reflect on the last few months, and also help your whole school look forward to the future in a positive way.
The notes use the book Here We Are: Notes for Living on Planet Earth by Oliver Jeffers (HarperCollins) because it is perfect for children of all ages and the unit will help schools engage their whole community with literacy learning. At the end of the unit there is an activity where pupils, staff and even parents can share their own notes for living on Planet Earth, supporting everyone to move forward positively.
We've partnered with CLPE to give schools 35% off their copies of Here We Are throughout the summer and autumn term.
Find out more and register your interest to receive the teaching unit on the CLPE website.
There appear to be no results for this search.
Do you wish to rerun this search with "Read, reviewed and rated" unselected?