35% off Oliver Jeffers' What We'll Build in partnership with CLPE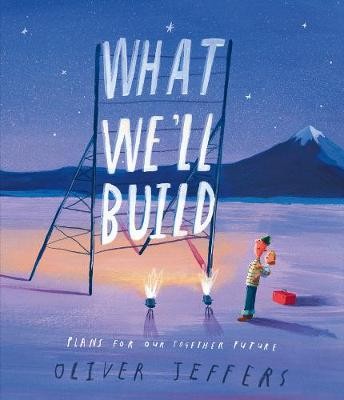 Thousands of schools followed CLPE's Words for the World unit of work earlier this term, using Oliver Jeffers' popular book Here We Are.
Now CLPE have created a brand new FREE 2/3 week whole school unit of work around follow-up book What We'll Build: Plans For Our Together Future, that you can use from Early Years through to Year 6. Register to receive the free unit on the CLPE website.
What We'll Build is a rare and enduring story about a parent's boundless love, life's endless opportunities and all we need to build a together future. We are delighted to partner with CLPE a second time to give you 35% off your copies.
There appear to be no results for this search.
Do you wish to rerun this search with "Read, reviewed and rated" unselected?