Literacy Library presents: The Importance of Reading for pleasure with Michael Morpurgo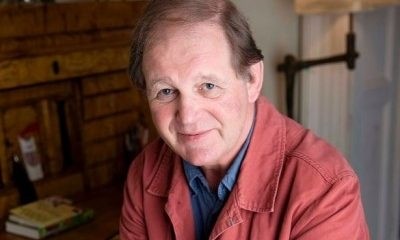 Join CLPE for a special literacy event with Michael Morpurgo
Literacy Library Presents: The Importance of Reading for Pleasure with Michael Morpurgo, Charlotte Hacking and Abigail Brady
Celebrate World Book Day with CLPE and one of the UK's best known and well-loved authors, former Children's Laureate, Michael Morpurgo. Michael will talk about the issues he feels are important for children's reading at the current time as well as the importance of books and stories and the ways in which we can all encourage a love of reading. He will focus on the enduring impact his seminal book War Horse has had on so many children over its lifetime before introducing his latest novel, Farm Boy, the sequel story about when Joey comes home to Devon after the First World War.
CLPE's Learning and Programme Director Charlotte Hacking will open the evening by sharing the initial findings of CLPE's latest Reading for Pleasure survey, investigating the successes and challenges of reading in the continued pandemic and what can be learnt from the findings to develop practice moving forwards.
Abigail Brady, Headteacher of Ronald Ross Primary School in Wandsworth will share her school's philosophy for reading, looking at how to maintain a balance between providing children with the skills to become competent readers with the will to read widely, often and for pleasure, fostering both reading engagement and attainment.
3rd March, 2022 - 17:00 pm to 18:30 pm
Purchase selected Michael Morpurgo books with 30% off below.
Login to see our expert ratings and reviews