Cambridge Reading Adventures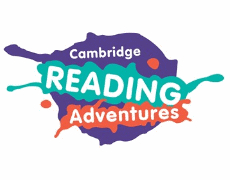 This culturally relevant reading scheme is designed around and pedagogical approach and created in collaboration with the UCL Institute of Education's International Literacy Centre (IOE). The titles are set in international contexts and are mapped to a range of international curricula. They include traditional tales, contemporary and historic settings, non-fiction reports and explanatory texts.
Series Editors from the IOE have reviewed each title, making sure content is appropriate for the band. This ensures children progress through the stages to become independent and confident readers. Teacher's notes with full guidance inside every book help classes get the most out of every reading session.
Login to see our expert ratings and reviews